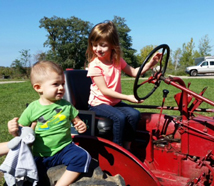 Yerico Farms...
"With wisdom
does not come
patience."
— John M. Yerico
What's in Season?
We would like to extend a warm welcome back to Christmas on the Farm Yerico Farms Style.

We are excited to help prepare your homes for the next several weeks for the Holidays with your families and friends.

We have GORGEOUS FRESH CUT CHRISTMAS TREES ready to take home and hang your most cherished ornaments upon it.

POINSETTIAS…we have you covered. Offering a large variety of sizes and color arrangements. Traditional Red and White Poinsettias are available. We also have Jingle Bells which is always a huge hit. Pure white Princettias, Pink, Winter Rose, and Burgandy that are sure to liven up your homes this Christmas Season.

CHRISTMAS CACTUSES and JADE PLANTS for all you house-plant lovers! Simple, easy to care for plants that you can keep going for years to come.

HAND MADE WREATHS in many sizes, and also made to order. We have beautiful add-ons to make it your own and add a twist from the traditional wreath. Please call ahead or stop in to have a wreath made that is right for you!

CENTERPIECES for your holiday gatherings are always a perfect piece to tie in all the Christmas décor. Keep it simple with candle sticks, miniature trees, and so much more.

GIFT BASKETS and GIFT CERTIFICATES are available to you as well. It's never too late to start thinking about Spring is it?

We also still have some favorites that we offer at the Country Market: Cuba Cheese, Gramma Walker's Fudge, Fresh Eggs, Apples, Onions, Franklin's Honey and Kettle Korn.

We look forward to seeing you in the next few weeks! It is our pleasure to continue to serve you during the most magical time of the year!

Please check us out on Facebook for more regular updates and changes at Yerico Farms!

Thank you and God Bless you and yours this Holiday Season!
See you all Soon!
Please check us out and "like" us on Facebook for daily updates with what's happening on the farm. Call us with questions at (716) 673-1271.