We offer...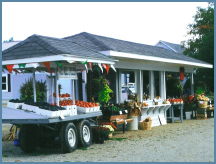 Yerico Farms...

Recipient of the Readers Choice Award for
Best Overall Country Market
15 Years running!
Every Season...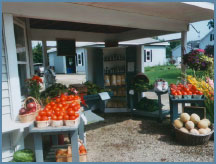 Fresh Fruits & Vegetables from June to November!
Stop by on your way home from work, or stay longer and experience all the delicious produce we have available. Maple syrup, honey, kettle corn, fresh jams and jellies... and more!
Eco-friendly Farming Practices Ensure Quality Taste
Our locally harvested fresh fruits and vegetables are grown in accordance with eco-friendly growing practices. We never spray with pesticides or other chemicals, unless in dire situations. After generations of farming practices in our family, we have become known as "growers for taste" - meaning that we do everything we can to ensure the most flavorful food experience for our customers.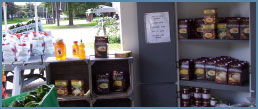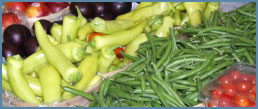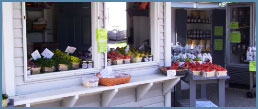 Located in Sheridan, New York along the Beautiful Lake Erie Escarpment
Similar to environment in Napa Valley California, our farm is located along the Lake Erie Escarpment, with soil composed of rich nutrients. This organic make-up is ideal for growing fruits, vegetables, and other fresh products that have become known for their delicious flavor and taste.
Every season we welcome people from across Chautauqua County, Erie County, Cattaraugus County, Russell, PA, as well as visitors from around the world.


Located: 3186 East Main Road Email: yericofarms@netsync.net
Dunkirk, NY 14048 Ph: (716) 673 1271